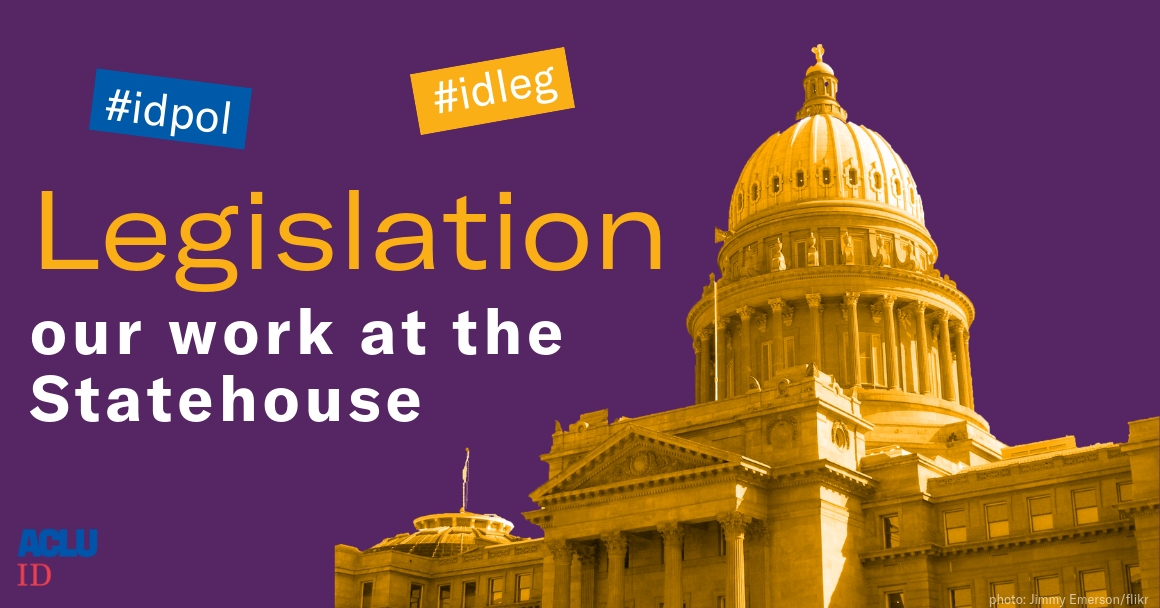 The ACLU of Idaho works with members of the legislature and Idaho's congressional members to advocate for legislation that will protect and strengthen our civil liberties. We lobby the legislature, analyze proposed bills, draft and present testimony, contact legislative offices, and stimulate grassroots contact with legislators.
Among many other civil liberty issues, our legislative work includes reproductive rights, LGBTQ equality, immigrant rights, religious freedom, privacy, free speech, and criminal justice.
UPDATE: We've just published our 2019 Legislative report and scorecard. We invite you to read more about our top victories for the year, and to check out our 2019 Legislative Scorecard where you can see how your elected officials voted on issues of priority for the ACLU.
View and download a copy of the legislative report here.